What is Private Labelling in dietary supplement industry?
Private labelling is the process through which a supplement firm collaborates with a third party manufacturer to provide supplements under its own brand name. Supplement companies select from pre-existing stock formulae provided by the contract manufacturer rather than creating their own proprietary recipes. The branding, logo, and packaging of the dietary supplement firm can be added to these stock formulae, which are frequently generic, to make a unique product.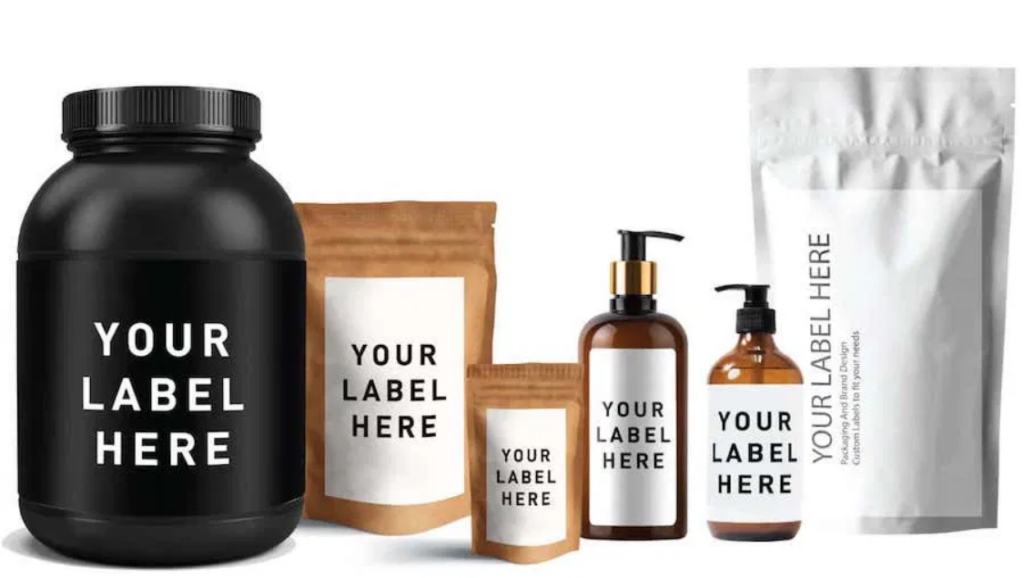 How does Private Labelling work?
The business model for private labelling in the supplement sector is the same as that for private labelling in general. Two significant stakeholders are involved in this process: private label sellers and private label manufacturers.
Private label manufacturers who make the supplements work along with supplement companies. These manufacturers provide generic formulations that are adaptable and can be used by multiple brands. The major goal is to cater to a variety of private label sellers while maintaining excellent product quality while reducing manufacturing costs.
Businesses or people that advertise and sell these private-label products to retail clients are known as private label sellers in the supplement industry. They make use of the pre-existing generic formulae offered by the private label manufacturers and focus on creating strong brand equity with customers.
In conclusion, private labelling in the supplement sector involves the production of generic formulations by private label manufacturers, which are then branded and sold by private label sellers or businesses under their own brand names. By using this strategy, supplement businesses can enter the market with less risk and expense while establishing their brand.
How does Private Labelling benefit your supplement business?
Private labelling has several benefits for your supplement company, allowing you to develop a unique brand voice and expand your product line. Let's look at how private labelling can help your business:
Personalisation and Customisation: With private labelling, you can market the supplements under your own name and customise them to fit your preferences and brand identity. This degree of personalization enables you to develop a distinctive solution that appeals to your target market.

Flexible Pricing: Private label supplements manufacturers provide you the freedom to establish pricing that work with your marketing plan. This implies that you may provide competitive price without compromising quality in order to draw in more clients. Additionally, due to fewer marketing expenses, private label supplements can sometimes be purchased for less money than comparable products from big companies. This accessibility to a larger client base makes your items more affordable, which boosts sales and profit margins.
Gain Loyalty and Credibility: By selling premium goods under your brand name, private label supplements provide you the opportunity to enhance the reputation of your business. You have a say in the marketing approach, which allows you to determine how potential customers see your supplements, resulting in increased trust and brand loyalty.
Improved brand identity and SKUs: The majority of private label supplement manufacturers provide a large range of stock formulae and product adjustments. From this wide selection, supplement companies can develop a variety of SKUs under their brand name. They can respond to a range of health issues and consumer preferences thanks to this variation, creating a more varied product offering.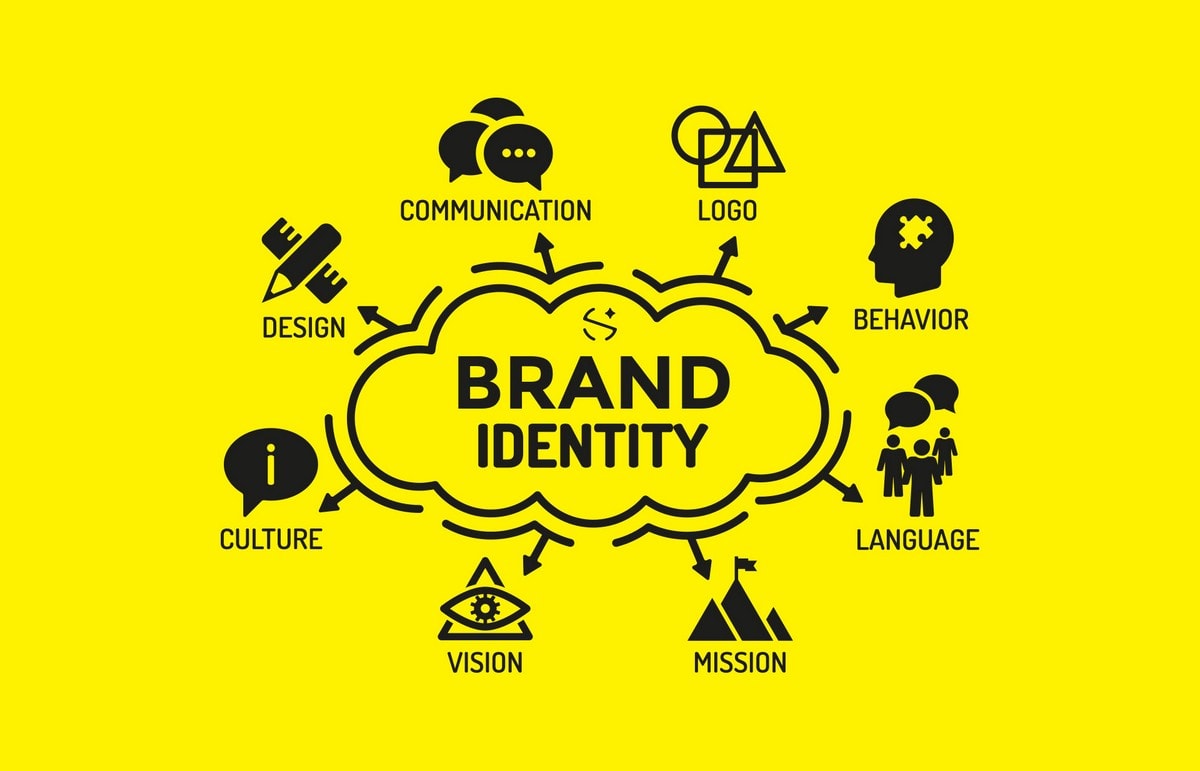 In conclusion, private labelling offers a lot of potential in the supplement business, enabling you to build a successful brand and provide clients with high-quality supplements. Embracing private label supplements could completely transform your company, therefore it's a chance to stand out in the vitamin and supplement market that should not be missed.
What factors should you consider while partnering with a Private Labelling Vendor?
In order to establish a fruitful and beneficial relationship while working with a private labelling manufacturer, a number of key aspects must be properly taken into account. Before choosing a private labelling the manufacturer, consider the following significant factors:
Quality and Compliant: Since supplements have a direct influence on customers' well-being, their efficacy is crucial. Make sure that the manufacturer for private labelling adheres to stringent quality control standards all through the manufacturing process. Good Manufacturing Practises (GMP) should be followed, and appropriate quality control procedures should be in place. Additionally, make sure the manufacturer conforms with all applicable laws and certifications necessary for the manufacture of supplements, such as FDA laws, or any other requirements .
Customization Options: The capacity to customise items is critical for developing a distinct brand identity. Work with a manufacturer that provides a variety of customisation choices, including the ability to pick specific elements, flavours, dose forms, and package styles. The supplements may then be customised to fit your brand's image and suit the requirements of your target market.
Production Capacity: Examine the vendor's manufacturing capabilities to make sure they can cope with your present and foreseeable production demands. Take into account elements like their labour, equipment, and production facilities. A manufacturer with scalable production capability can support your growth while avoiding supply chain interruptions.

Accreditations and Certifications: Ensure that the manufacturer does thorough product testing to guarantee the security and effectiveness of the dietary supplements. They have to have testing procedures in place for both raw materials and finished goods, including stability, chemical, and microbiological tests. Additionally, look for certificates that testify to the calibre of their products, such as Good Manufacturing Practise (GMP), International Organisation for Standardisation (ISO), or third-party testing certifications.
Minimum order quantities (MOQs) and pricing: Discover the pricing policy of the manufacturer and assess whether it is in line with your spending limit and profit margins. To make sure the price is reasonable and competitive, compare it to that of other manufacturers. Discuss their MOQs as well to make sure they can fulfil your inventory requirements without incurring excessive inventory expenditures.
Credibility and References: Seeking for input from other companies that the manufacturer has worked with can help you learn more about their presence in the market. To determine their dependability and effectiveness, read online customer reviews and testimonies. Ask the manufacturer for references so you may talk with any of their current or former customers directly about their interactions with the business.
By carefully taking into consideration these elements, you can select a private labelling manufacturer that most closely matches your company's objectives, principles, and needs for the supplements you want to sell. The development and expansion of your supplement company can be greatly facilitated by a solid cooperation with a trustworthy and renowned private labelling manufacturer.
Comparing Private Labelling with inhouse production.
There are two different ways to manufacture and market dietary supplements: private labelling and in-house production. The decision between each approach depends on a number of parameters, such as the finances at hand, the level of competence, the level of control, and the market strategy. Each method has its own pros and cons. To understand how each method differs from the others, let's examine the specifics of each:
Control and Customisation:
Private Label: In terms of branding, packaging, and label design, private labelling enables a higher level of personalization. The private label manufacturer offers stock formulae that supplement companies can pick from and customise with their brand name. With the manufacturer handling the production and quality control, businesses can concentrate on marketing and creating their brand identity. This strategy offers flexibility in product options.
In house production: On the other hand, In-house production gives you total control over the whole manufacturing process. Companies that make dietary supplements can design unique formulas, choose raw ingredients, and carry out quality control at every level. Companies that have special proprietary formulae or desire total control over the product development process should choose in house production.
Private Label: When compared to in-house manufacture, private labelling is typically less expensive and time-consuming. Supplement companies can cut costs on R&D and shorten the time needed for product development by using private labelling. By using current stock formulations, they can swiftly bring products to market, which is advantageous for small or start-up enterprises with limited resources.
In house production: In-house production may necessitate larger initial investments in R&D and equipment. The procedure of obtaining regulatory clearance might add time to the development of unique formulas. However, for larger businesses with higher production volumes over the long run, in-house production may result in reduced expenses.
Competence & Resource Accessibility:
Private Label: Supplement businesses that might lack precise manufacturing knowledge should consider private labelling. The production is handled by the private label manufacturer, who also makes sure that all laws are followed and the product is of high quality. Utilising the knowledge of the private label manufacturer, this strategy enables businesses to concentrate on marketing, sales, and brand-building.
In house production: In order to manage the complete manufacturing process in-house, supplement companies must have the requisite knowledge and resources. This entails making investments in cutting-edge production machinery as well as in trained labour and quality assurance procedures. The legal requirements as well as safety standards must be fully comprehended by businesses choosing in-house production.
Private Label: To provide premium supplements, reliable private label manufacturers adhere to strict quality control procedures. To make sure that their products adhere to industry norms and laws, businesses should extensively investigate potential private label manufacturers.
In house production: Businesses may directly monitor quality control procedures when they produce their products in-house. This makes it possible for them to carry out their quality control procedures and guarantee that the supplements adhere to their predetermined requirements.
Scalability & Risk assessment:
Private Label: Private labelling is a scalable alternative since the private label the manufacturer manages the manufacturing capacity. Companies may simply scale up production as demand rises by coordinating with manufacturers that can handle bigger orders. Additionally, private labelling enables them to test multiple products without devoting a lot of resources and enter the market with minimal spending. It is best suited for businesses who want to focus on branding and marketing while establishing a presence quickly.
In house production: In-house manufacturing can give business more control over scalability since they may make the necessary investments to grow their manufacturing facilities and expertise. Companies with steady high demand or those with long-term expansion ambitions benefit from this degree of control. But, the early risks and investments associated with in-house production are larger. However, it is more suitable for well-established businesses with a strong market presence, exclusive formulas, or specialised items where they can capitalise on their special selling qualities.
In conclusion, a range of factors, such as finances, expertise, administration, market strategy, and development goals, affect the decision between in-house production and private labelling. For businesses looking to join the market fast and concentrate on branding, private labelling can offer them an economical and quick solution. On the other hand, in-house manufacturing offers total control over the production process and is perfect for businesses with exclusive formulae and long-term expansion plans. In the end, supplement companies should carefully assess their unique demands, available resources, and market goals to decide on the optimal production strategy for their company.
Glentworth Formulations is here to suit your every need. Everything from Tablets, Capsules and Powder Blends.
If you are wanting to know more information, please get in touch with us. Either using the contact form or contacting us directly on: enquiries@glentworthformulations.com.